-

Located at: 3600 L. Honoapiilani Rd, #G, Lahaina, HI .
David W. Siefker ( R ) (ABR)
Principal Broker
(800)808-9602, or (808)669-7621, or Fax (808)669-5528
---
We specialize in Maui timeshare resort properties.
HOTEL AND NAME BRAND VACATION OWNERSHIP RESORTS
Marriott's Maui Ocean Club, Kaanapali Beach Club (formerly the Embassy Suites),
Westin Kaanapali, Sands of Kahana and Kahana Beach Beach Vacation CLub.
(Inventory changes often so call or write for a current list of available units with pricing)

AND ALSO - DEEDED INTERVAL OWNERSHIP RESORTS

Paki Maui Resort and Papakea Beach Resort.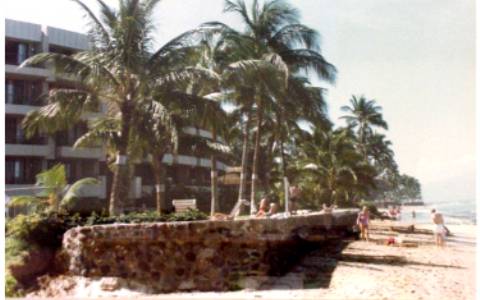 You actually own part of the apartment unit, along with a real estate deed and title insurance. Simply put, Interval Ownership is going in with partners to purchase a condominium. All of the disadvantages of having partners in an investment have been carefully eliminated by breaking down the unit into one week deeds. As an owner of one or more weeks you are legally protected in your investment with your partners as if they had purchased another unit in the same building.
AT PAKI MAUI and PAPAKEA BEACH RESORT we offer ONLY deeded ownership time share. As an interval owner you can come to Maui each year to spend your vacation in beautiful Hawaii, at one of the best locations in the State of Hawaii. In your own condominium you may let family or friends come and stay OR you can collect on your generosity by renting your condominium to family, friends, associates, neighbors, OR.......
EXCHANGE! Vacation in exotic countries, ski in the Alps, get a golden tan in the Mediterranean, or closer to home there are many resorts all over the United States as well as Canada, Mexico, and the Caribbean. As a member of INTERVAL INTERNATIONAL, you can exchange your time at either property for resorts in over 30 countries. There are presently over 2,000 resorts available in the exchange program.

As an owner, you have joined a very special group of successful people. You have made an affordable purchase in Maui Real Estate and now own your own vacation home on Maui, which is in very limited supply. YOU HAVE PAID FOR VACATIONS FOR THE REST OF YOUR LIFE AT TODAY'S PRICES.
WHY PAKI MAUI OR PAPAKEA BEACH RESORT ?
Simply because they are the best ( No ka oi! )
BEST LOCATIONS:
West Maui's beautiful weather, gorgeous beaches, protected swimming lagoon, tropical gardens with waterfall and fish ponds. Next to a park, the framer market, and walking distance to the Star Market Shopping Center. One mile from evening entertainment at Kaanapali.
BEST APARTMENTS:
Custom decorated, remodeled, refurnished and completely equipped oceanfront units. Fantastic views of Molokai and Lanai and the most beautiful sunsets on Maui.
BEST PRICES:
All listings are resales. We have the best prices for deluxe oceanview and oceanfront interval ownership weeks on Maui.
SEE THE PRICE LISTS BELOW FOR AVAILABLE WEEKS!
PAKI MAUI RESORT
INTERVAL OWNERSHIP WEEKS FOR SALE
Members of Interval International Exchange Network
UNIT # 407 bed/1 bath Oceanfront 630 sq.ft.
UNIT # 308 1 bed/1 bath Oceanfront

| | | | | |
| --- | --- | --- | --- | --- |
| | | | | |
| | | $ | $ | FS |
| | | | | |
UNIT # 107 1 bed/1 bath Oceanfront

UNIT # 225 2 bed/2 bath Ocean-view (Fixed date schedule)
UNIT # 121 2 bed/2 bath Oceanfront 1,254 sq.ft. (Fixed date schedule)
UNIT # 404 2 bed/2 bath Oceanfront 1,037 sq.ft. (Sat. to Sat. schedule)

25B & 26A
12-12 to 12-26
$ 22,000 for both weeks only sold as a 2 week package
$ 992.72
FS
UNIT # 205 2 bed/2 bath Oceanfront 854 sq.ft. (Sat. to Sat. schedule)

The Papakea timeshare units that are part of the Kaanapali Keys program have all undergone major kitchen and bathroom remodeling.
To view pictures of the units listed below, click on the links to each unit.
A-308 B-109 B-309 B404 J-202 G-203 F-403 K-201 K-403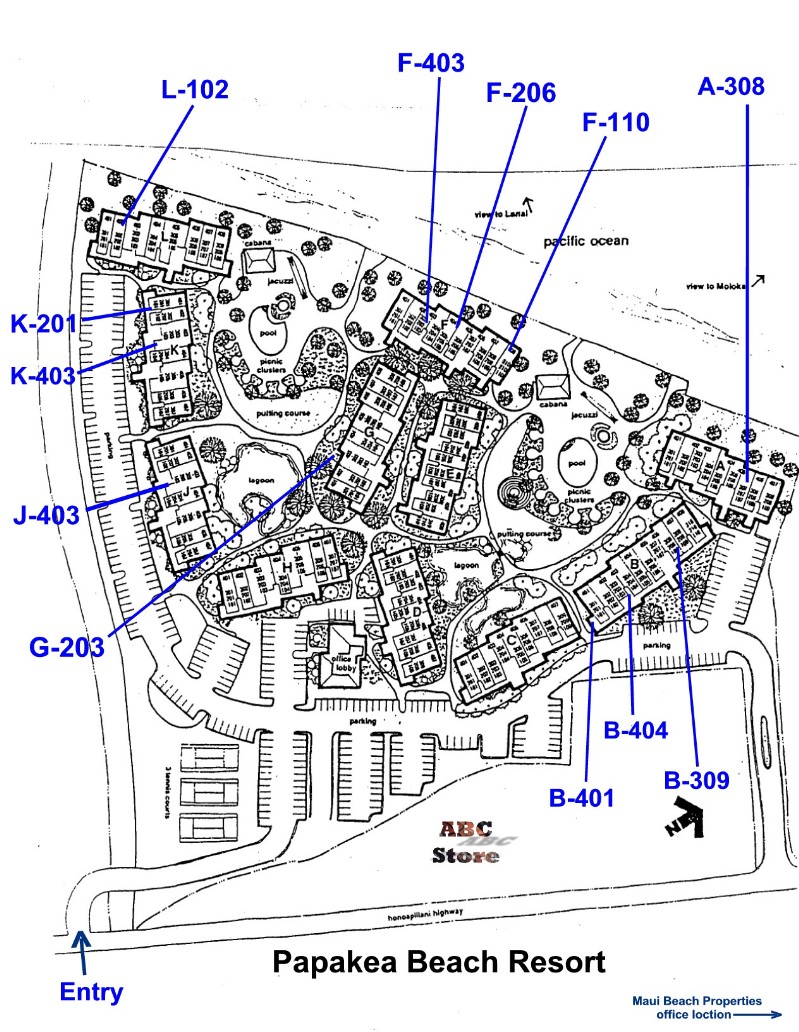 Note ! we also can assist you in a timeshare resale purchase at other properties on Maui,
including the Kanapali Beach Club, Marriott's Maui Ocean Club, Westin, Sands of Kahana, and others.


3600 L. Honoapiilani Rd. # G, Lahaina, Maui, Hawaii 96761
David W. Siefker ( R ) Principal Broker
Email:
dave@mauidave.com